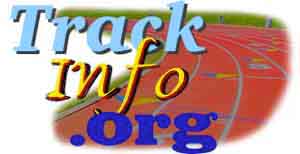 Racelinks
The links listed here are the schedules we have found for other areas of the country and the world. We have been concentrating on the track listings and haven't compiled all the links to this list, if you know of any calendars we have missed, please send us an e.mail at info@trackinfo.org. Some sites are catagorized by region names instead of states. This is not because we don't know our geography but because some pages cover more than one state. Check other possible words to describe your area, look in adjacent states or scan the list.
National or General Pages
Alabama
Alaska
Arizona
Arkansas
Connecticut
District of Columbia
Florida
Georgia
Illinois
Indiana
Iowa
Kansas
Louisiana
Maryland
Michigan
Minnesota
Nebraska
Nevada
New England
New Jersey
New York
North Carolina
Northwest
Northern California
DSE puts on low key, well organized weekly races around San Francisco.
Oklahoma
Ohio
Oregon
Dan Kaplan's "Run Down" with links, information and Training Locator
Pennsylvania
Southeast
Texas
Vermont
Virginia
Washington
Canada
British Columbia
France
Racewalking